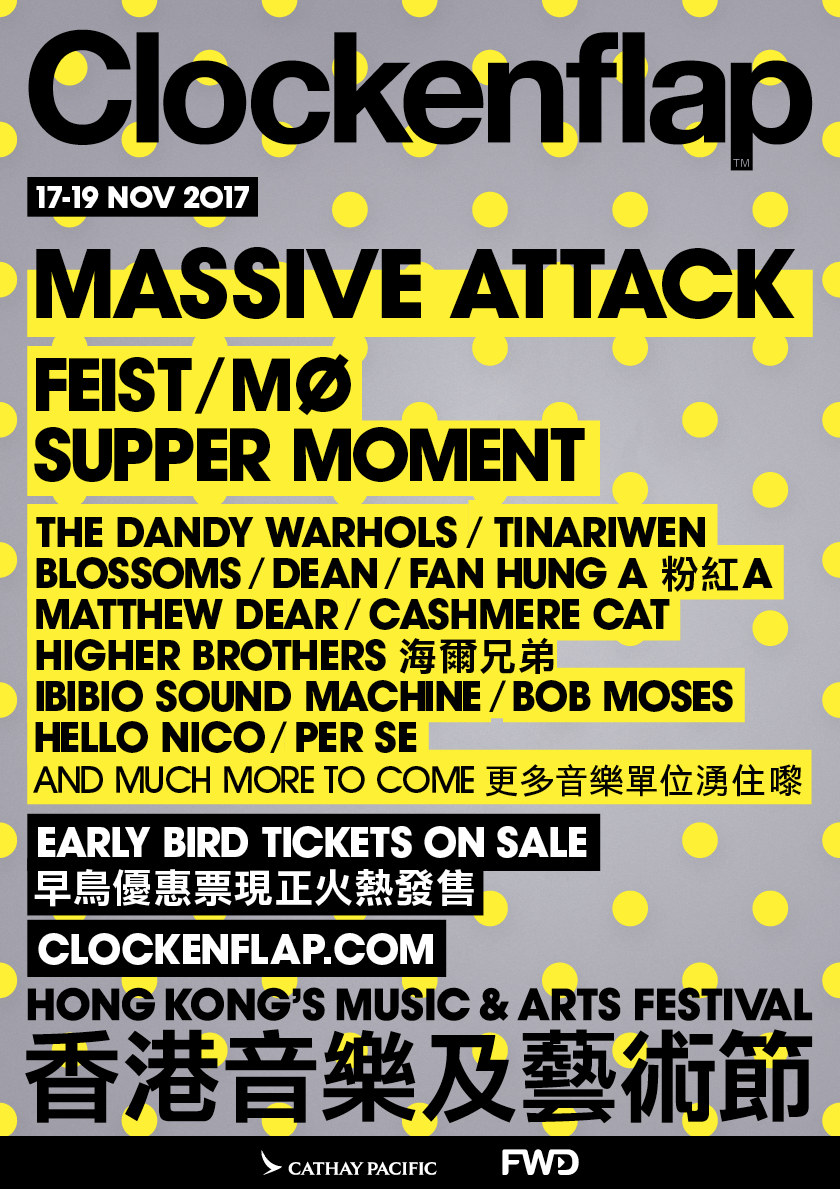 📅 Festival Added: Clockenflap in Hong Kong, November 2017
The Dandy Warhols will make their Hong Kong debut at Clockenflap Music and Arts Festival 19 November, 2017. Early bird tickets are on sale now at clockenflap.com.
Subscribe: RSS | iCal RSS | iCal
GOTHMAN
COMMENTS
comments
Tags: 2017, Dandy Warhols, Hong Kong, Shows
---
sean gothman
Some stooge. Been runnin' things 'round here since 2000.
---